1 year ago
In not too many years, Texas could switch from being all Republican to all Democrat. If that happens, no Republican will ever again win the White House. New York and California are for the foreseeable future unalterably Democrat. If Texas turns bright blue, the Electoral College math is simple. We won't be talking about Ohio, we won't be talking about Florida or Virginia, because it won't matter. If Texas is bright blue, you can't get to two-seventy electoral votes. The Republican Party would cease to exist. We would become like the Whig Party. Our kids and grandkids would study how this used to be a national political party. 'They had Conventions, they nominated Presidential candidates. They don't exist anymore.'
"THE PARTY NEXT TIME: As immigration turns red states blue, how can Republicans transform their platform?" (via
kileyrae
)
(Source: newyorker.com, via kileyrae)
1 year ago
Mitt Romney may have graciously conceded the election to President Obama Tuesday night, but some conservative pundits and bloggers didn't accept defeat quite as calmly.

Donald Trump made some of the most controversial comments of the night, calling the election a 'total sham and a travesty' on Twitter.

'We can't let this happen. We should march on Washington and stop this travesty,' he wrote. 'Let's fight like hell and stop this great and disgusting injustice! The world is laughing at us.'

He deleted others that called for 'revolution,' which he wrote when he thought Romney won the popular vote but lost the electoral college.

Rocker and Romney supporter Ted Nugent also went on a Twitter tirade.

'Pimps whores & welfare brats & their soulless supporters hav (sic) a president to destroy America,' he wrote. 'Goodluk (sic) America u just voted for economic & spiritual suicide. Soulless fools.'
1 year ago
…won Paul Ryan's home town, Janesville, by a landslide. :)
1 year ago
Mitt Romney, Oct. 22nd, 2012: "In the 2000 debates there was no mention of terrorism, for instance. And a year later, 9/11 happened. So we have to make decisions based upon uncertainty."

Survey says…

Sen. Joe Lieberman, Oct. 5th, 2000: "In fact, this administration has begun to transform the American military to take it away from being a Cold War force to prepare it to meet the threats of the new generation of tomorrow, of weapons of mass destruction, of ballistic missiles, terrorism, cyber warfare."

Vice President Al Gore, Oct. 17th, 2000: "In the Congress, in the House of Representatives, I served on the House Intelligence Committee and I worked hard to learn the subject of nuclear arms control and how we can diffuse these tensions and deal with non-proliferation and deal with the problems of terrorism and these new weapons of mass destruction. Look, we're gonna face some serious new challenges in the next four years."

Now, if Romney had said that terrorism hadn't been mentioned in the 2000 debates by George W. Bush or Dick Cheney, he'd be right.

Sorry, Mitt. Your point about terrorism is more like errorism.
1 year ago
Newly-discovered audio from a conference call in June captures Mitt Romney asking business owners to urge their employees to vote for him.

Romney, speaking on a call to the very conservative National Federation of Independent Business, tells a group of business owners that they should "make it very clear" how they feel about the candidates. The audio, discovered by In These Times, also captures Romney telling the business owners to "pass… along to your employees" how their jobs might be effected by who wins in November:

I hope you make it very clear to your employees what you believe is in the best interest of your enterprise and therefore their job and their future in the upcoming elections. And whether you agree with me or you agree with President Obama, or whatever your political view, I hope — I hope you pass those along to your employees. Nothing illegal about you talking to your employees about what you believe is best for the business, because I think that will figure into their election decision, their voting decision and of course doing that with your family and your kids as well.

When you know the majority of citizens, don't support you, you go for bullying and coercion.
2 years ago
"As a woman, my health is important to me.

So when it comes to that time of the month, I don't trust my body with just anyone.

That's why I choose the one brand of tampon created by the people that know my body best: the gentlemen of the Republican Party.

G.O.B. Tampons — designed with all the knowledge of a woman's anatomy that only comes from being a 60-plus-year-old conservative man."

— Saturday Night Live
I'll be honest, this is the first thing I thought of when I read "G.O.B." on the box…Tumblr, you need to get on that…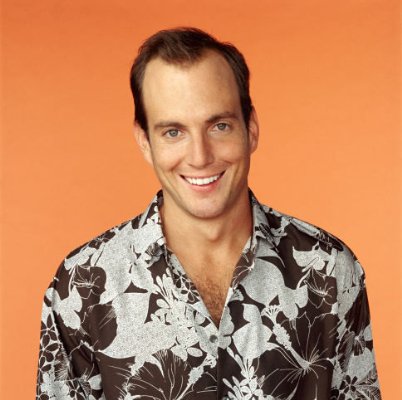 (Source: gov)
2 years ago
There are 47 percent of people who will vote for the President, no matter what. All right? There are 47 percent who are with him; who are dependent on government; who believe that, that they are vicitims; who believe government has the responsibility to care for them; who believe that they are entitled to healthcare, to food, to housing.
GOP presidential candidate MITT ROMNEY, from the audio track of a secretly-taped video made during remarks to a "closed-door gathering of about 30 major donors earlier this year."
Nothing says "us vs. them" like a little "us vs. them."
Also, it's always interesting to me that more people — especially in this day and age — don't shoot more video or record more audio from behind these "closed-door" meetings.  Especially since that's (apparently) where most of the honest appraisals of the American electorate — by our candidates — take place.
While last week's Libya response did no favors to Romney, my educated guess is that today, barring any other electoral shocks, will be seen as the day that Mitt Romney lost the presidency because this has much more of a domestic frame to it.
I've said this before, if Obama and the Democrats don't take the club Romney just handed to them today and beat the living snot out of him with it…well, as Ann Coulter said, "Shut it down"
(Source: gov)
2 years ago
After serving two terms, President Washington prepared to step down and another leader (John Adams.) was elected to take his place, and everything went along without the presence of violence.

Does anyone remember learning about a little thing called the American Civil War? Do I need to paint a picture about how atrocious that was? 750,000 soldiers died, many families starved, and estimated 412,00 people were left broken and maimed from the fighting. Full cities were destroyed. It was a dark dark corner of our nation's history that almost left us completely broken. Started in the wake of an election, and changing of laws. 

One thing that makes America so great is that every 4 years we have an election to pick the leader of our country.  The people can vote, and the people choose who our president will be. We can vote on so much in this country.

People legitimately want it to change how our process works. How about the 4 Soldiers (*cough terrorist cough*) in Georgia that bought almost $100,000 worth of weapons and explosives, with plans to bomb parks and a water dam, poison produce, and assassinate our President. All to give the government "Back to the People"? Don't take those guys seriously? They took themselves seriously enough to murder 2 people, a fellow service member, and his girlfriend, who discovered their plans, and decided to report them to the authorities.

Of course there is a Texas Judge calling for Tax Increases so his county can hire more armed police officers, because he is convinced there will be a civil war if Obama is re-elected.

Or the Greene County Republican Committee in Virginia calling for an armed revolution in their newsletter in the event of an Obama victory.  

(The amount of googling I've done for this post has probably lead to a tap being put on my internet activities from the FBI. But really, google "Armed Revolution Obama Re-election." and see what comes up. Pages and pages of personal blogs and narratives from American's claiming the desire to revolt if our President is reelected. )

Are Republican's really so incapable of handling life through another 4 years of President Obama? They are so opposed to his healthcare plan, copious spending, and the threat of having millionaire taxes raised, that they would rather overthrow our current system in a violent and bloody revolution than respect our democratic process that the Framers of our nation worked so hard to implement? We are allowed to vote in this country, the people decide who leads our nation, and every 4-8 years a new leader emerges, and the old leader hands over responsibility peacefully and with much ceremony. The key point there is the people decide. 

Maybe, there is a threat to the people deciding. But President Obama isn't that threat. If you're concerned the Government no longer belongs to the people, you need to question this. 

Question the Supreme Courts decision on Citizens United. That allows corporations to funnel as much money, and resources as they want to political endeavors all protected by the First Amendment. 

Question the amount of Police brutality in this country, particularly Police Brutality towards minorities.  

Question why more than two dozen states are trying to pass new voter ID laws that end up siginificantly restricting the right to vote in students, elderly and minority communities. (all groups that typically vote liberally.) States are going so far that South Carolina, Arizona, South Dakota, Texas, Georgia and Alabama GOP Attorney Generals have filed an Amicus Brief with the Supreme Court challenging KEY PROVISIONS within the Voting Rights Act of 1965 that allows racial minorities to vote, as Unconstitutional. 

I will respect the democratic process, even if President Obama is not reelected. Because I know in 4 more years, I can vote. I know that my country was founded on the idea of majority decides. My worry is that other people will not. With the amount of violence already present in this country, the violent rhetoric flying around the campaign trail, and a summer filled with mass shootings, I don't think this fear is unfounded. 
(Source: kissing-whiskey)
2 years ago
2 years ago
Rep. Steve King, one of the most staunchly conservative members of the House, was one of the few Republicans who did not strongly condemn Rep. Todd Akin Monday for his remarks regarding pregnancy and rape. King also signaled why — he might agree with parts of Akin's assertion.

King told an Iowa reporter he's never heard of a child getting pregnant from statutory rape or incest.

"Well I just haven't heard of that being a circumstance that's been brought to me in any personal way," King told KMEG-TV Monday, "and I'd be open to discussion about that subject matter."

A Democratic source flagged King's praise of Akin in the KMEG interview to TPM. But potentially more controversial for King is his suggestion that pregnancies from statutory rape or incest don't exist or happen rarely. A 1996 review by the Guttmacher Institute found "at least half of all babies born to minor women are fathered by adult men."

The tie between statutory rape and teen pregnancy has been the subject of ad campaigns from groups like United Way.

H.R. 3, the bill co-sponsored by King, Akin and Paul Ryan in 2011, originally called for an exemption in the federal ban on abortion funding only in the case of "forcible rape." That language was dropped after pressure from women's advocates and Democrats. At the time, the Republican sponsors of the legislation weren't too interested in discussing their reasoning for the wording.